Richmond
8527 Mayland Drive
Suite 101
Richmond, Virginia 23294
Phone: 804.346.5165
Fax: 804.346.5167

Charlottesville
335 Greenbriar Dr.
Suite 206
Charlottesville, Virginia 22901
Phone: 434.220.0333
Fax: 434.220.1647

CAVA Accepts
Private Insurance
CSA
Medicaid / Famis
Private Pay

Registration Forms (Richmond)
Registration Forms (Charlottesville)
CAVA Seeks To:
To provide a safe and supportive environment for our clients to heal during challenging times.
Serve and care for individuals, couples, and families impacted by mental illness, substance abuse, trauma, foster care and/or other life stressors.
Form a community of clinicians with diverse knowledge and skills in the mental health field utilizing a theoretical framework of Structural Family Therapy.
Meet diverse client needs through a variety of clinical specialists with expertise in cognitive behavioral therapy, attachment, body-mind-spirit connectivity and solution focused approaches.
Our Vision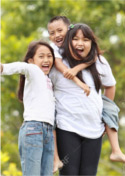 To elevate the therapeutic care being offered to the community and strengthen the integrity of the field as a whole through the development of trained, dedicated, clinicians. We believe by investing in clinicians who have a desire and passion to help others we will provide a safe supportive therapy group with quality knowledge, skills and techniques to best serve the community.
Our Philosophy: CARE and SERVE…